Dog Training Programs for the Connecticut Communities of Litchfield, Glastonbury, Cheshire, Wallingford, Farmington and Roxbury.
We specialize in training done in your home. And we offer a lifetime performance guarantee!!
Obedience Training
New puppy in your home? Want to teach your old dog a new trick? Is your dog walking you? Do you need help with a dog that is easily distracted or has a limited attention span? Let Rover Achievers take you & your dog beyond normal or average! Our Obedience dog training lessons are the foundation of your dog?s good behavior! We will give you the skills to better understand and communicate with your dog. Commands such as sit, down, stay or come when called are a few examples of how we will make you the leader. You'll be amazed at the new skills you and your dog will gain together.
Private Training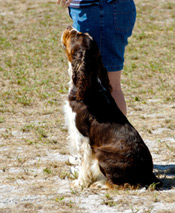 I offer private in-home sessions designed to suit your schedule, with discounts for multiple sessions and multiple dogs. I offer real-life training and critical socialization at places that you and your "rover" go.
Problem Solving and Behavior Modification
Weâ€
TM
ll evaluate the problem and develop your unique approach for training. Scott will help you with very effective ways to work on specific behaviors and problems. Need help with shyness and fear, aggression at people or towards other dogs? Other issues we can cover with you include house breaking, food stealing, barking, digging, nipping and mouthing as well as dominance related problems. Whatever your issue, Rover Achievers is ready.
Board & Train
Have Rover trained while while you're on vacation. Then receive owner coaching for as long as needed. Minimum 2 weeks for board & train stay.
Proactive Paws Program
Proactive paws program is for new puppies and rescue dogs. Contact Rover-Achievers prior to getting your new puppy or if your considering adoption. I will help you raise a fantastic dog from day one instead of waiting for the problems to develop. My expert pre-adoption counseling and puppy rearing courses were cultivated from 25 years of experience and over 1,400 successfully trained dogs. Training rates apply.
---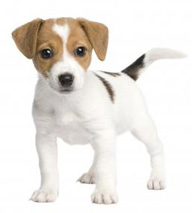 Cost of Training
We offer discounts for multiple sessions and multiple dogs.
AT ROVER-AVHIEVERS
$60.00 per 1 hour lesson
OR
$280.00 for 5 / 1 hour lessons
IN YOUR HOME
$75.00 per 1 hour lesson
OR
$350.00 for 5 / 1 hour lessons
IN-BOARD
$499.00 per week
Call (860) 752-5613 and speak with Scott
---
Additional Services
In addition to a complete & comprehensive dog training classes, Rover Achievers offers dog CPR and First Aid seminars.
Interested in becoming a professional trainer? Scott Secrest has trained famous & well known trainers throughout his career and is ready to train you too. Rover Achievers offers a tracking course for all breeds. Custom kennels and custom agility equipment can be ordered as well.